Where to Pre-Order Elden Ring on PS5, PS4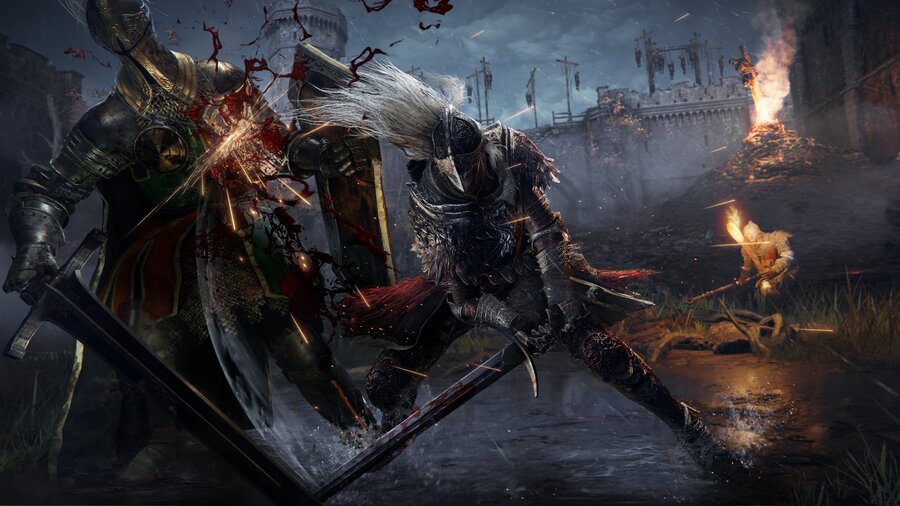 Elden Ring has been something of an enigma for quite a while now, but Bandai Namco and FromSoftware are finally getting ready for the game's release. Coming to both PlayStation 5 and PS4, this new action RPG is set to be another big hit for the Dark Souls creators, expanding the scope to an open world while keeping that tight, challenging gameplay we know and love.
The game will finally release on 25th February 2022, and you can check out our early impressions in our review-in-progress if you'd like to learn more. If you're already convinced, however, you'll find all the best deals available on buying the game below.
Where to Pre-Order Elden Ring on PS5, PS4 in the UK
Here's where you'll be able to pre-order Elden Ring in the UK (note that those cracking deals at Currys now appear to be sold out!):
Where to Pre-Order Elden Ring on PS5, PS4 in the USA
Below are some of the retailers where you can pre-order Elden Ring in North America:
Elden Ring Retail Editions for PS5, PS4
Below, we're going to explain what's included in each version of Elden Ring so you know what you're getting when you pre-order.
Elden Ring Standard Edition
Available digitally or physically, the standard edition is the most basic SKU you can get. It is simply the game itself and nothing more, if you're not fussed about getting any fancy extras.
Elden Ring Launch Edition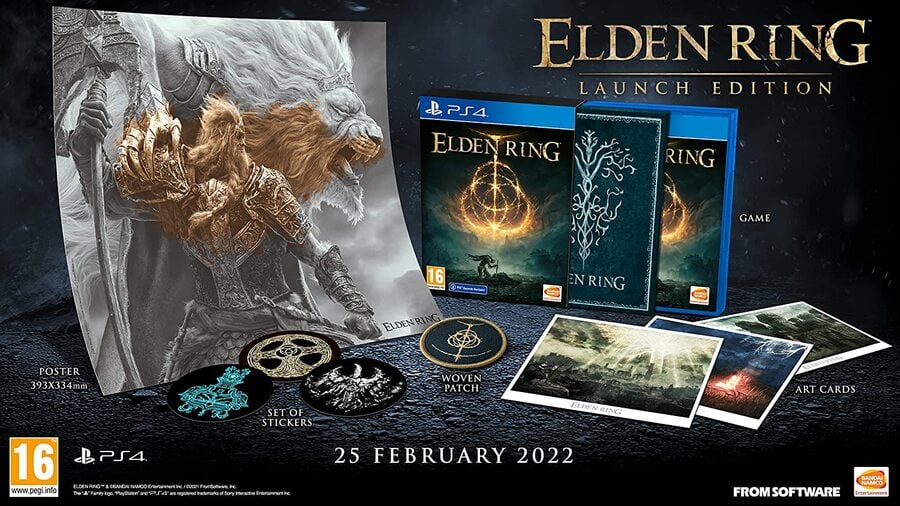 The Elden Ring Launch Edition is a physical version exclusive to the UK and Europe, and includes some neat bonuses on top of the game itself. It comes with a special box for the game, a set of art cards, some stickers, an embroidered patch, and a nice big poster.
Elden Ring Collector's Edition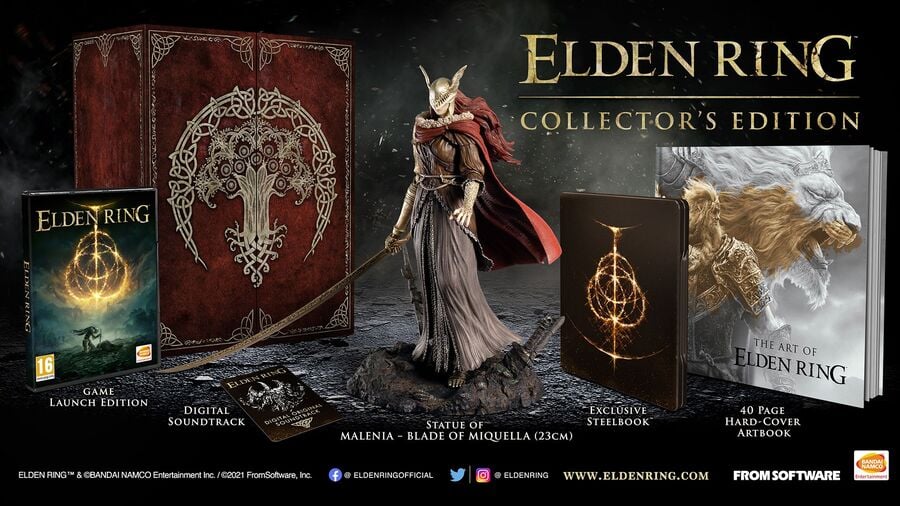 Elden Ring Collector's Edition is the biggest and most expensive version of the game you can buy at retail. This comes with the base game (Launch Edition for those in Europe) as well as a bunch of cool goodies: a 9-inch statue of Malenia – Blade of Miquella, a steelbook case, a 40-page hardcover art book, and a digital soundtrack.
Elden Ring Digital Deluxe Edition
This version of the game is only available digitally via PS Store. In addition to the game itself, the Digital Deluxe Edition includes a digital artbook and original soundtrack.
Are There Any Pre-Order Bonuses for Elden Ring on PS5, PS4?
If you pre-order any version of Elden Ring, whether physically or digitally, you will receive a digital adventure guide, which "Contains useful information for the player's adventures in the Lands Between," and a bonus gesture.
---
Have you pre-ordered your copy of Elden Ring yet? Are you excited to finally play this game come February? Tell us in the comments section below.