What Are You Playing This Weekend? – Issue 417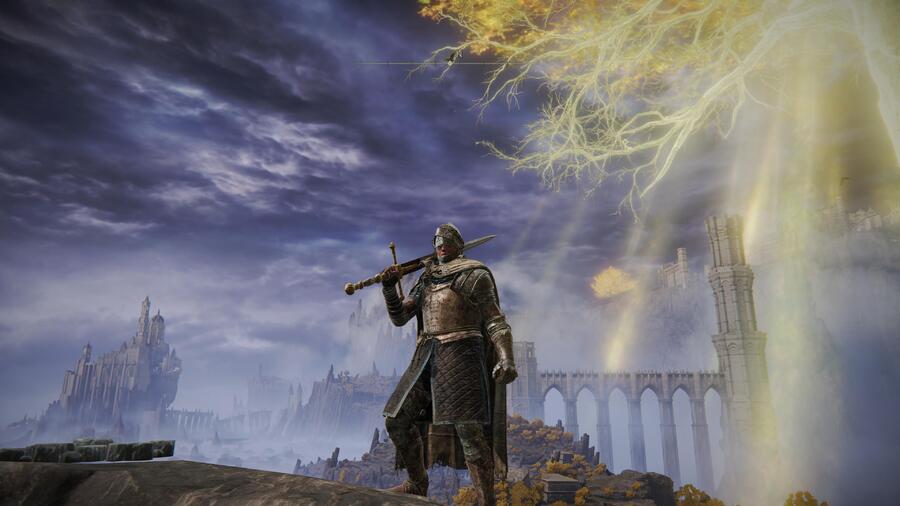 Poor old Assassin's Creed Valhalla: Dawn of Ragnarok, eh? Ubisoft's ridiculously big open world got a new expansion this week, but it's got a tough act to follow: Elden Ring, Gran Turismo 7, and Horizon Forbidden West are all still in our rotation. Ouch.
Sammy Barker, Editor
I've somehow invested an unfathomable number of hours into Elden Ring achieving very little at all. I just finished the Academy of Raya Lucaria location. I'm practically still at the start, aren't I?
Robert Ramsey, Deputy Editor
After a week or so of playing through the solid but slightly bland Assassin's Creed Valhalla: Dawn of Ragnarok, I'm going back to Cyberpunk 2077 this weekend to finish things off — and I'm honestly looking forward to it. This isn't the genre-defining RPG that everyone wanted, but I do think the PS5 version is in a great place. Loads of fun with the right expectations!
Jamie O'Neill, Reviewer
Hooray for seeing Liverpool's Liver Building's clock on the big screen, because The Batman is my favourite film since Blade Runner 2049. Nirvana's Something in the Way as a soundtrack to a rainy Gotham Halloween leaves me eager to replay Batman: Arkham Knight, and reread Push Square's Best Batman Games feature.
---
What are you playing this weekend, then? What are you digging into, and what's keeping you busy? As always, let us know in the comments section below.