See Horizon Forbidden West's Dilapidated Real-World Locations in Comparison Video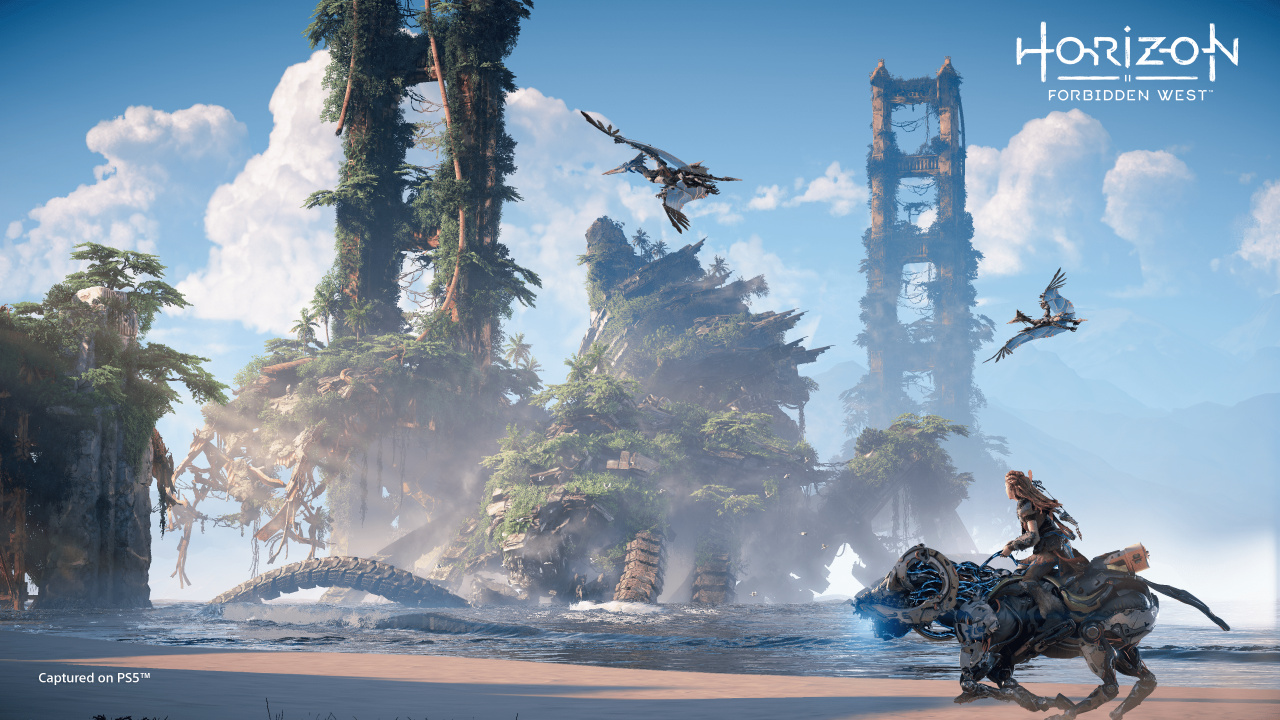 As many will know by now — especially if you've played it — Horizon Forbidden West very much takes place in the real world, and it gets pretty specific. As its name implies, Aloy's second adventure takes her to the western edge of the United States of America, travelling from Utah through to Nevada and California. While it's obviously not a like-for-like recreation, developer Guerrilla Games has included numerous real-world landmarks, locations, and natural sites. The above video illustrates this pretty perfectly.
Being set in a distant future where civilisation as we know it is gone, it's always fascinating seeing famous buildings and other sites left to decay over time. If you make your home in the US, you may recognise places like the Golden Gate bridge, Alcatraz, Zion National Park, the Transamerica Pyramid, Las Vegas landmarks like the Paris and Bellagio hotels, and many more. Even some less well known places, like McWay Cove, Mono Lake, and the Utah Caverns are represented in the game pretty faithfully. It's impressive stuff.
Horizon Zero Dawn was similarly packed with real-world locations, but Forbidden West definitely feels like a step up in terms of sheer number. Some landmarks are even explored in particular quests or side activities.
There are probably many more landmarks not shown in the above video. Have you spotted any familiar sights in Horizon Forbidden West? Share in the comments section below, and if you're looking for help with the game, take a look at our extensive Horizon Forbidden West guide.