Returnal the Frontrunner at BAFTA Games Awards with Nine Nominations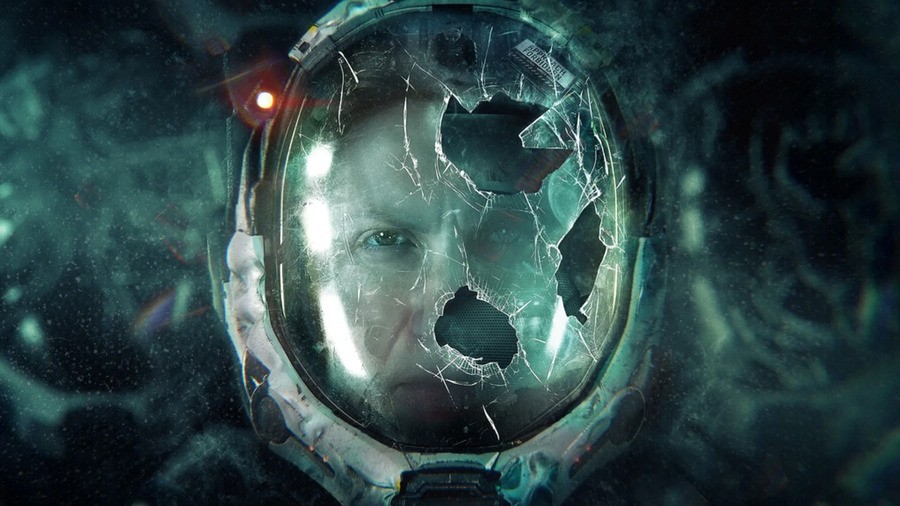 2022's BAFTA Games Awards is next on the seemingly never-ending awards calendar, and the nominees have just been announced. The ceremony itself is a month away on 7th April, but for now, we have the below list of nominations to chew on.
Sony's champion in this case is Returnal, which is nominated in the most categories. Housemarque's sci-fi shooter is up for nine awards, including Best Game, Artistic Achievement, and Game Design. Meanwhile, It Takes Two is up for eight awards, and Ratchet & Clank: Rift Apart gets the nod in seven categories.
Elsewhere, Kena: Bridge of Spirits is also up for the Animation award, Resident Evil Village gets a pair of nominations for Artistic and Technical Achievement, and Deathloop is recognised in seven categories. We've got the full rundown below, including the newly announced performer. Again, the ceremony itself takes place in just over a month's time, and will be broadcast live if you're interested. What do you make of the nominees? Have a browse, and tell us in the comments section below.
Animation
Call of Duty: Vanguard
Kena: Bridge of Spirits
Life Is Strange: True Colors
Psychonauts 2
Ratchet & Clank: Rift Apart
Artistic Achievement
The Artful Escape
It Takes Two
Psychonauts 2
Ratchet & Clank: Rift Apart
Resident Evil Village
Returnal
Audio Achievement
The Artful Escape
Call of Duty: Vanguard
Deathloop
Halo Infinite
Marvel's Guardians of the Galaxy
Returnal
Best Game
Deathloop
Forza Horizon 5
Inscryption
It Takes Two
Ratchet & Clank: Rift Apart
Returnal
British Game
Alba: A Wildlife Adventure
Death's Door
Fights in Tight Spaces
Forza Horizon 5
Overboard!
Sable
Debut Game
The Artful Escape
Eastward
The Forgotten City
Genesis Noir
Maquette
Toem
Evolving Game
Among Us
Animal Crossing: New Horizons
Apex Legends
Disco Elysium: The Final Cut
Fortnite
No Man's Sky
Family
Alba: A Wildlife Adventure
Chicory: A Colorful Tale
Forza Horizon 5
Mario Party Superstars
Ratchet & Clank: Rift Apart
Game Beyond Entertainment
Alba: A Wildlife Adventure
Before Your Eyes
Chicory: A Colorful Tale
Game Builder Garage
It Takes Two
Psychonauts 2
Game Design
Deathloop
Forza Horizon 5
Inscryption
It Takes Two
Ratchet & Clank: Rift Apart
Returnal
Multiplayer
Back 4 Blood
Call of Duty: Vanguard
Forza Horizon 5
Halo Infinite
Hell Let Loose
It Takes Two
Music
Deathloop
Far Cry 6
Halo Infinite
Psychonauts 2
Ratchet & Clank: Rift Apart
Returnal
Narrative
It Takes Two
Life Is Strange: True Colors
Marvel's Guardians of the Galaxy
Psychonauts 2
Returnal
Unpacking
Original Property
Deathloop
Death's Door
Inscryption
It Takes Two
Returnal
Unpacking
Performer in a Leading Role
Ozioma Akagha as Julianna Blake in Deathloop
Jason E. Kelley as Colt Vahn "the Captain" in Deathloop
Jennifer Hale as Rivet in Ratchet & Clank: Rift Apart
Jon McLaren as Star-Lord/Peter Quill in Marvel's Guardians of the Galaxy
Erika Mori as Alex Chen in Life Is Strange: True Colors
Jane Perry as Selene Vassos in Returnal
Performer in a Supporting Role
Laura Bailey as Polina Petrova in Call of Duty: Vanguard
Kimberly Brooks as Hollis Forsythe in Psychonauts 2
Jason Cavalier as Drax in Marvel's Guardians of the Galaxy
Maggie Robertson as Lady Dimitrescu in Resident Evil Village
Han Soto as Gabe Chen in Life Is Strange: True Colors
Alex Weiner as Rocket in Marvel's Guardians of the Galaxy
Technical Achievement
Forza Horizon 5
Hitman 3
Psychonauts 2
Ratchet & Clank: Rift Apart
Resident Evil Village
Returnal
Chicory: A Colorful Tale
Deathloop
The Forgotten City
It Takes Two
Metroid Dread
Unpacking