Recharged and Black Widow are free on the Epic Games Store
Circle back next week for Cities: Skylines
This week's free PC games are a modern take on arcade jams. The Epic Games Store is giving out Centipede: Recharged and Black Widow: Recharged through March 10, 2022.
From what I've seen (and admittedly experienced myself), these two Recharged versions have flown way under the radar — but they're worth a look if you're in the mood to tackle some tricky arcade challenges rather than just chasing down the usual high scores.
The vector-style art immediately stands out, though it's worth stressing that these games aren't exact recreations of Centipede and Black Widow with a fresh coat of paint. Expect gameplay changes, power-ups, and co-op, too. In the case of a lesser-known game like Black Widow — a twin-stick shooter that plays out on a spider web — you might not have as much of a frame of reference, for better or worse. It's best to go in with an open mind.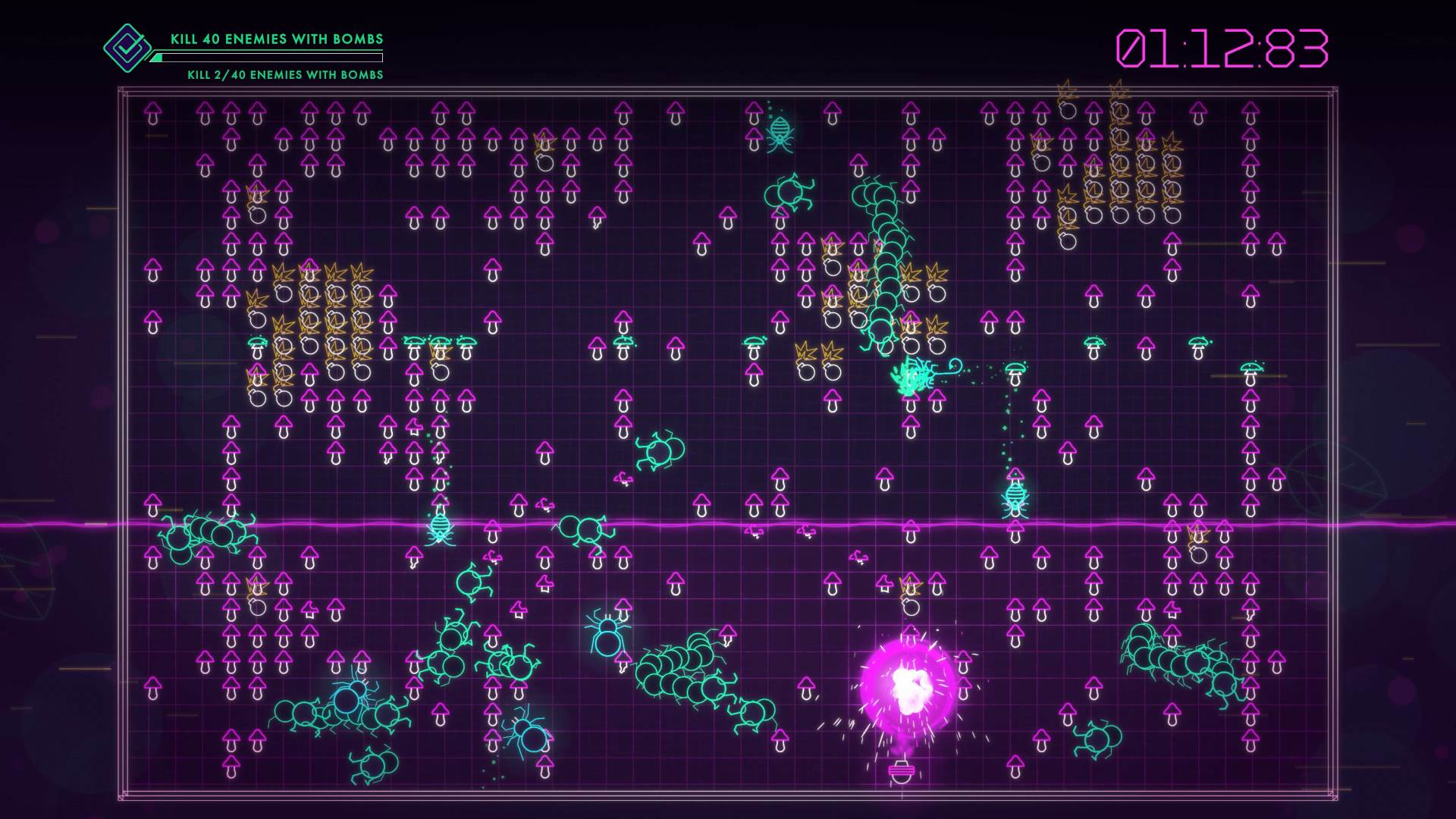 I like having access to the classics in their purest form as well as trying out updated versions with extras packed in. The prospect of "killing 40 enemies with bombs" in Centipede speaks to me, you know? It's tapping into that Geometry Wars mindset. When everything goes right, these sorts of goals can keep me hooked. When they're poorly implemented, these play-a-certain-way challenges can just end up being frustrating.
On top of arcade revivals, the Epic Store has another freebie on the side: the Epic Slayer Kit for Dauntless, a monster-slaying action-RPG. This is normally a $10 DLC purchase, and it comes with "three days of VIP club and a dash of currencies to accelerate your progress." In case that phrasing wasn't a dead giveaway, this is a free-to-play game. Boost away.
Next week, from March 10–17, we'll be able to claim Cities: Skylines for free. This city-builder has made the rounds many times over since 2015, but if it hasn't found its way into your PC game library, here's another chance. It's still getting expansions to this day!
Source link