PlayStation Plus has four games for March 2022, including Ghostrunner
Ghost of Tsushima: Legends is considered a bonus
PlayStation Plus is giving out four free-with-your-sub games in March, and this lineup should feel like a relative step up for many of us. Starting Tuesday, March 1, subscribers will be able to claim Team Sonic Racing (PS4), Ark: Survival Evolved (PS4), Ghostrunner (PS5 only), and a so-called "bonus game" — Ghost of Tsushima: Legends (PS4 / PS5).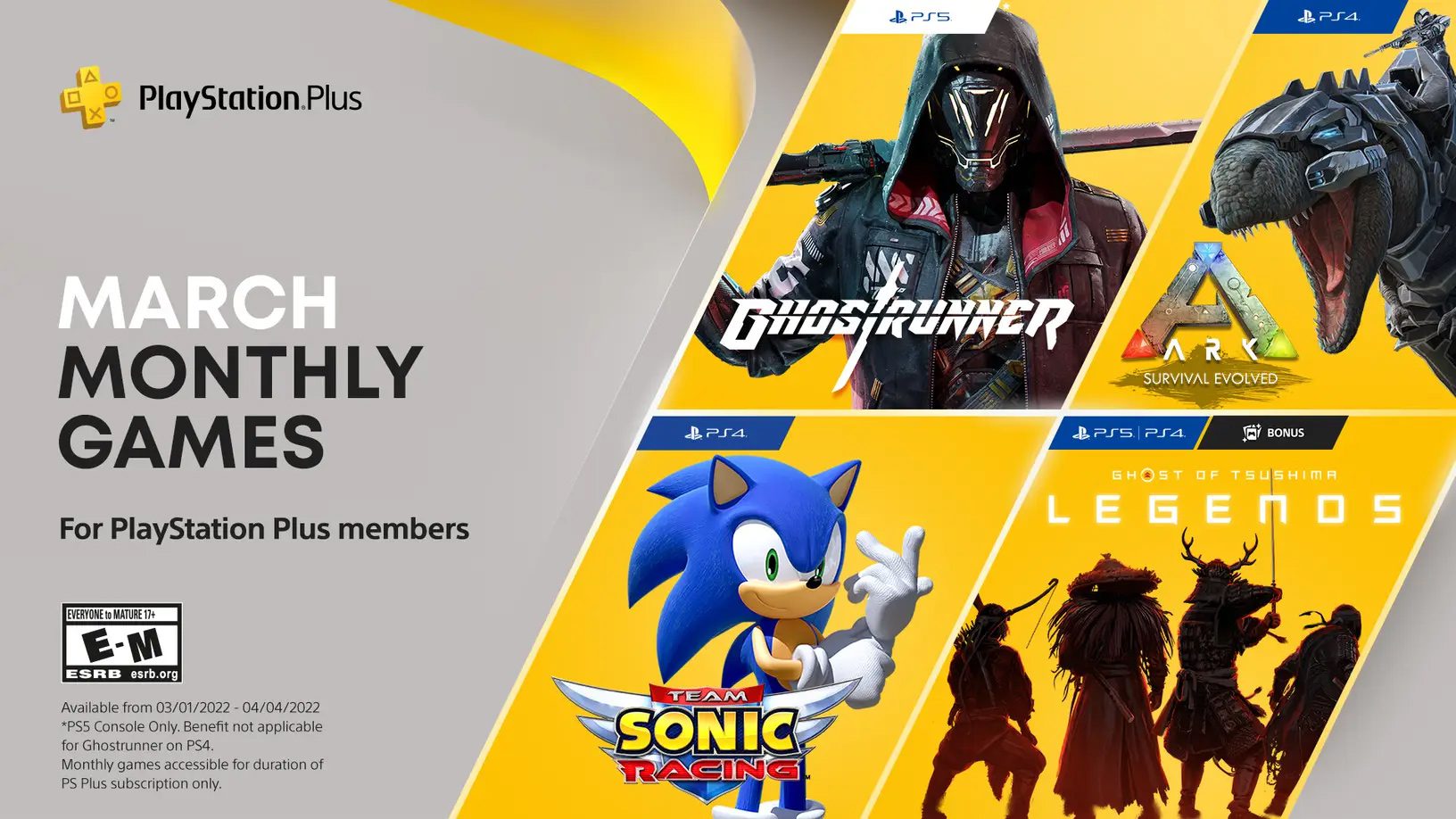 What's worth playing?
You might be wondering what's up with Ghost of Tsushima: Legends, so let's start there. It's a standalone version of the Legends co-op multiplayer mode, which ended up being surprisingly excellent. In other words, if you bought the main game, you already have access to this stuff, so there's nothing to see here with respect to PlayStation Plus.
For everyone else who didn't play Ghost of Tsushima but might be into a bit of class-based PvE action, Ghost of Tsushima is definitely worth checking out with your subscription.
No really, it's great! It's a nice way to experience Sucker Punch's combat without needing to go through another meaty open-world adventure (and I say that as someone who dug the campaign). Apart from more story-focused two-player missions, Legends also has four-player survival rounds and a team-based Rivals mode. I recommend the former.
Ghostrunner, a fast-moving ninja action game set in a cyberpunk world, is my personal standout among the March PlayStation Plus lineup — although it's a shame that it's tied down to PS5 given the console's availability. Eight-hour games just fit the bill sometimes.
You probably know how you feel about Ark: Survival Evolved by now — it's an online survival game you're either open to or are truly, utterly never going to play. The dinosaur-wrangling world is a great premise, and there's a dedicated community, but in 2022, my attention is admittedly more focused on the upcoming Ark II, which looks wild.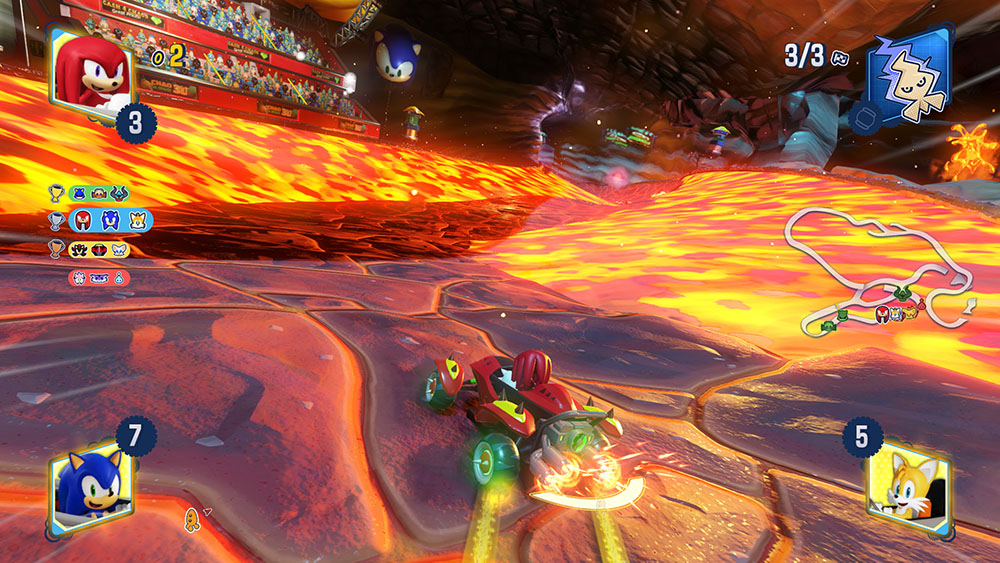 As for Team Sonic Racing, I'll come right out and say that I'm glad I held off, because I was really on the fence. Realistically, this game was never going to top Sonic & All-Stars Racing Transformed, as that Sega-celebrating bundle of joy is up there with Mario Kart 8 for me in terms of all-time kart racers. But as a PS Plus freebie, sure, I'll play and enjoy this one.
Agree? Disagree? We've all got our PlayStation Plus takes. Let's hear yours.
Last call for February's PS Plus games
Also, don't forget to redeem February's PlayStation Plus games before the month is up — there's Tiny Tina's Assault on Dragon Keep: A Wonderlands One-shot Adventure (PS4), EA Sports UFC 4 (PS4), and Planet Coaster: Console Edition (PS5 only).
Source link