Nintendo Download: Chocobo GP – Destructoid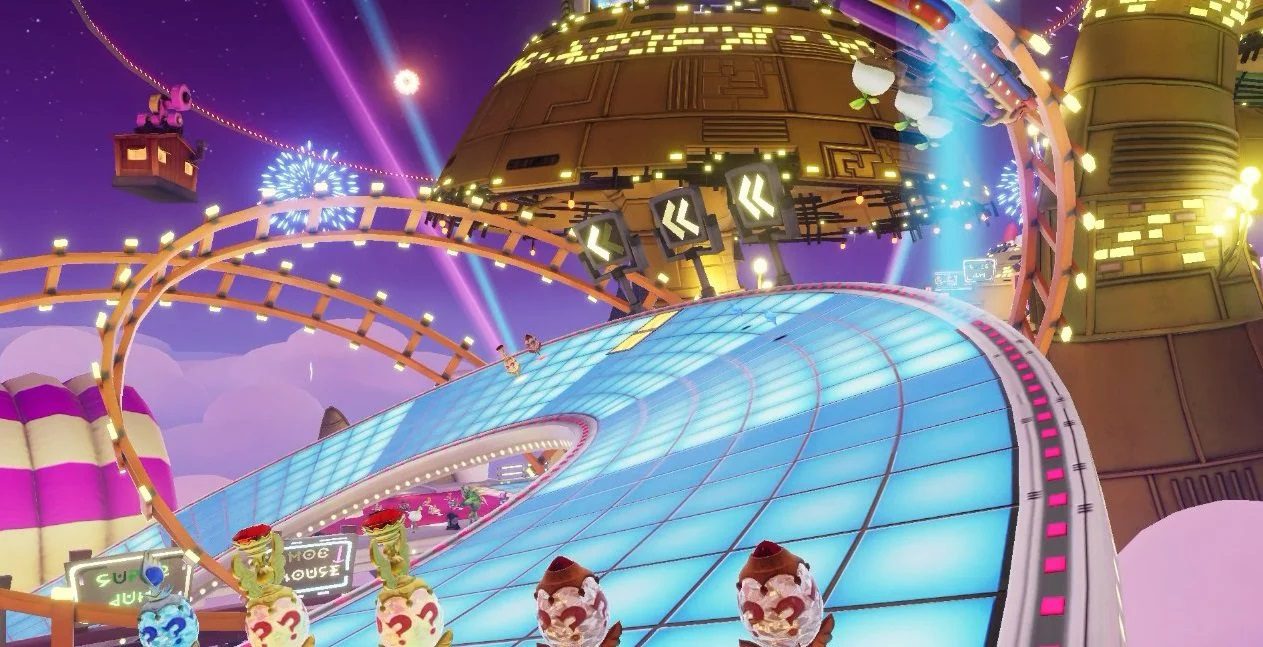 Also, Phantom Breaker: Omnia
There's a few interesting Switch games out this week, and while Chocobo GP is probably the most noticeable one (due to the fact that it's a revival of a classic kart racer and a Switch exclusive), there are several others to keep an eye on. Aztech Forgotten Gods is arriving on the eShop today, alongside of .hack//GU Last Recode, The Cruel King and the Great Hero, and Grand Mountain Adventure Wonderlands. Phantom Breaker Omnia is out on March 15.
In terms of what the near future is bringing, it's going to be a bit until the next major first-party game outside of Kirby on March 25, as the Advance Wars double-pack was pushed beyond April.
Nintendo Download: Chocobo GP week:
12 Labours of Hercules V: Kids of Hellas
ABC Match with Me
Ancient Islands
Arcade Archives DRAGON SPIRIT
Ashwalkers
Buck Bradley Comic Adventure
Chex Quest HD
Cosmos Bit 
Crossroad Simulator
Cyber Fight
Dungeon Color
Frightence
Handball Pelota
Hotel Transylvania: Scary-Tale Adventures 
Knight's Try
MacGuffin's Curse
Move or Die: Unleashed
Offroad Night Racing
Om Nom: Coloring, Toons & Puzzle
Pocket Slimes
Potato Flowers in Full Bloom
Racing Xtreme: Fast Rally Driver 3D
REPUBLIQUE: Anniversary Edition
Retro Pixel Racers
Secret Kiss is Sweet and Tender
Simple Mini Golf
Slide Stories: Neko's Journey
Splash Cars
SUPER ZANGYURA
Syndrome
The Last Cube
Time Blazer
Time Loader
Two Hundred Ways
Words With Freds
If you missed last week's edition, here it is. For those who are interested, sales are going on for all platforms.
Source link