NFL Inks Deal for First-Person PSVR Football Game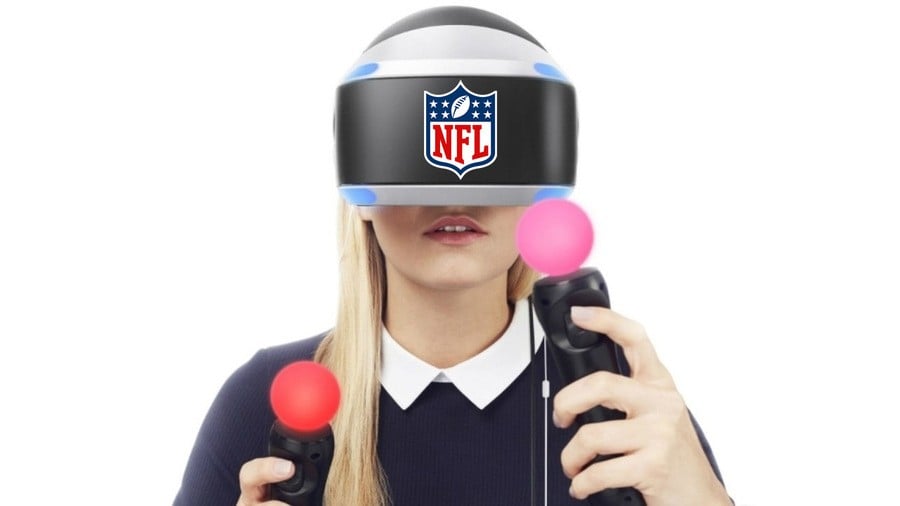 While the NFL's deal with EA Sports and Madden NFL is as strong as ever, the league is slowly but surely beginning to diversify its portfolio of products, as it seeks to reach new audiences with the sport. And one example of that is a new deal inked between the NFL and sports technology firm StatusPRO, which will see it release a brand new first-person football experience on PSVR, presumably PSVR2.
While the project doesn't have a name or screenshots yet, it's described as an "annualised" title, which will see you take to the field from a first-person perspective. StatusPRO has previously worked with Microsoft's augmented reality headset HoloLens to embed real-world players in virtual football scenarios, and the NFL believes this experience will help to make its virtual reality project that little bit more immersive.
"Virtual reality gaming is rapidly expanding and our partnership with StatusPRO allows us to explore a new immersive version of NFL gaming with support of the two largest VR platforms within this emerging space," the NFL's consumer products bigwig Joe Ruggiero said in a statement, as reported by CNET.
The plan is for the game to complement existing products, so there'll be no overlap with Madden NFL here, as you'd expect. Our guess is that it'll more closely resemble the excellent 2MD VR Football, which is an arcade-style football game where you play as the quarterback in increasingly challenging two-minute drill scenarios. You get to draw up the plays, audible them on the field, and execute as you work to hit a game-winning touchdown with two minutes on the clock.
We're pretty excited for the potential here. The official NFL involvement means StatusPRO should be able to include real teams and stadiums, so even little details like walking out at MetLife could potentially be mindblowing in virtual reality. Pair that with the new PSVR2 Sense Controllers, which should make airing out the ball feel natural, and we may be able to live out our QB1 dreams at long last.