LEGO Star Wars: The Skywalker Saga DLC Adds Mandalorian, Rogue One Characters, More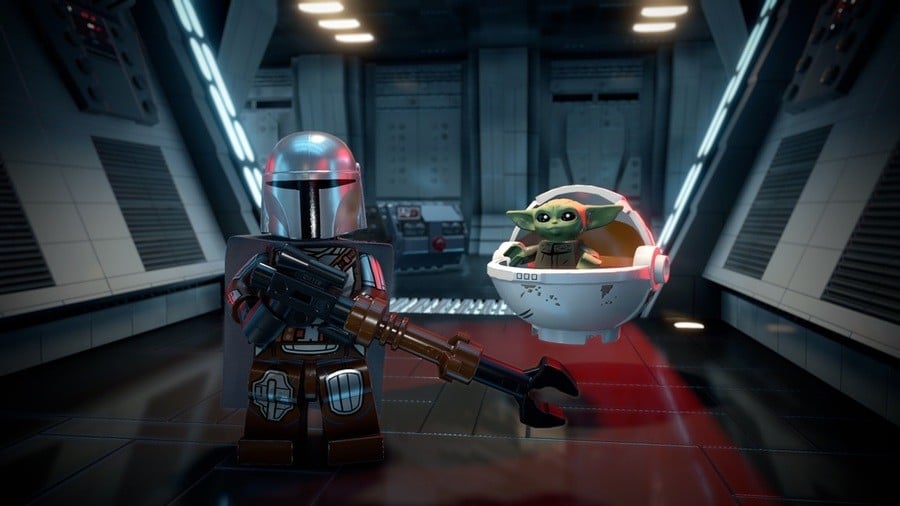 LEGO Star Wars: The Skywalker Saga is finally arriving on PlayStation 5 and PS4 on 5th April, and the plastic platformer will feature hundreds(!) of playable characters from across the sci-fi franchise. From the prequels through to the most recent trilogy, each era of the Lucasfilm giant will be represented. While the core game focuses on the nine mainline movies, the DLC will introduce even more familiar faces from spin-off films and TV shows.
Various character packs are planned for at the game's launch and beyond, each bringing yet more playable characters to the extensive roster. You'll be able to buy these packs standalone, or you can purchase the LEGO Star Wars: The Skywalker Saga Character Collection season pass to gain access to everything as it releases. We've listed out what each pack contains below the main story.
Upon the game's April launch, two character packs will be available. The Mandalorian Season 1 and Solo: A Star Wars Story packs each include heroes and villains from their respective sources. Two more DLC packs will be ready to roll on launch day — the Classic Characters pack and the Trooper pack — although only if you have early access by pre-ordering the game digitally. If you don't have the early access, the Classic Characters pack launches on 19th April, and the Trooper pack arrives on 4th May.
Beyond launch, more DLC packs are on the way. On 19th April, the Rogue One: A Star Wars Story pack will become available, and the 4th may sees the release of The Mandalorian Season 2 and Star Wars: The Bad Batch character packs.
That's a lot of stuff coming to a game that already seems packed. Again, this is all included with the Character Collection season pass, but we don't yet know what any of the pricing is like. Hopefully it isn't too bad. Will you be forking out for all this DLC? Check out what each character pack contains below, and leave your thoughts in the comments.
---
The Mandalorian Season 1 Character Pack
The Mandalorian
Non-playable Grogu
Greef Karga
Cara Dune
IG-11
Kuiil
Solo: A Star Wars Story Character Pack
Young Han Solo
Young Chewbacca
Young Lando Calrissian
Qi'ra
Tobias Beckett
Enfys Nest
Classic Characters Character Pack
Luke Skywalker
Princess Leia
Han Solo
Darth Vader
Lando Calrissian
Trooper Character Pack
Death Trooper
Incinerator Trooper
Range Trooper
Imperial Shore Trooper
Mimban Stormtrooper
Rogue One: A Star Wars Story Character Pack
Jyn Erso
Bodhi Rook
Cassian Andor
K-2SO
Chirrut Îmwe
Baze Malbu
Director Krennic
The Mandalorian Season 2 Character Pack
Ahsoka Tano
Boba Fett
Bo Katan
Fennec Shand
Moff Gideon
Star Wars: The Bad Batch Character Pack
Hunter
Wrecker
Tech
Crosshair
Echo