Japan's PS Now Update for March 2022 Is JRPG Heaven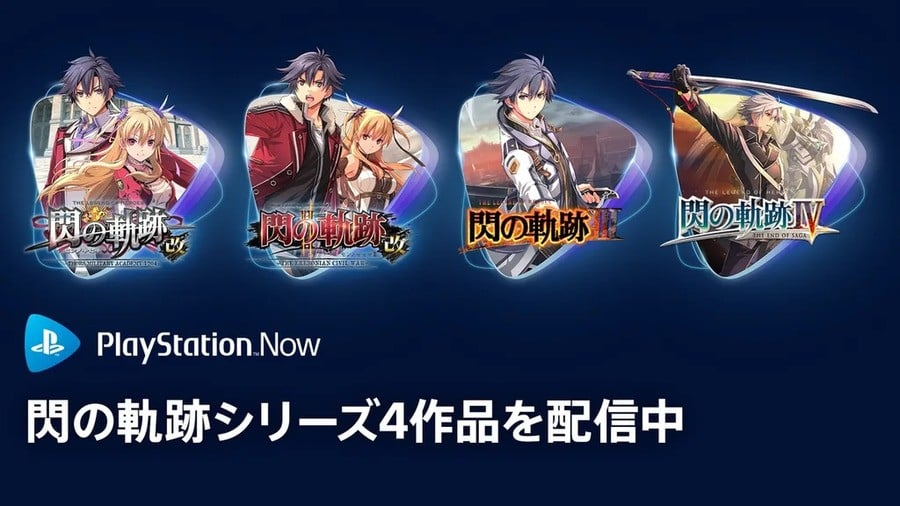 It's always interesting to see what Japanese PlayStation fans are getting through subscription services like PS Plus and PS Now, comparing their game lineups to what's on the menu here in the West. Usually there's not a huge difference, but the Japanese selection for PS Now in March 2022 is worth pointing out.
In Europe and the US, this month's PS Now update includes Shadow Warrior 3 — a brand new release — alongside Crysis Remastered, Relicta, and Chicken Police: Paint It Red. Not the greatest selection, is it?
Meanwhile, Japan gets all of the aforementioned titles, plus two massive Japanese RPGs: Trails of Cold Steel III and Trails of Cold Steel IV. Both games add serious value to the service given just how big they are, and the icing on the cake is that the first two titles in the series, Trails of Cold Steel and Trails of Cold Steel II, were added to PS Now last month in Japan. Yep, the whole Cold Steel saga is up for grabs — four great RPGs that offer over 300 hours of anime-infused entertainment.
Quite the difference, isn't it? Would you like to see games like Cold Steel hit PS Now in the West? Spare a thought for Class VII in the comments section below.