Is GTA 5 on PS5 a Free Upgrade for PS4 Players? Probably Not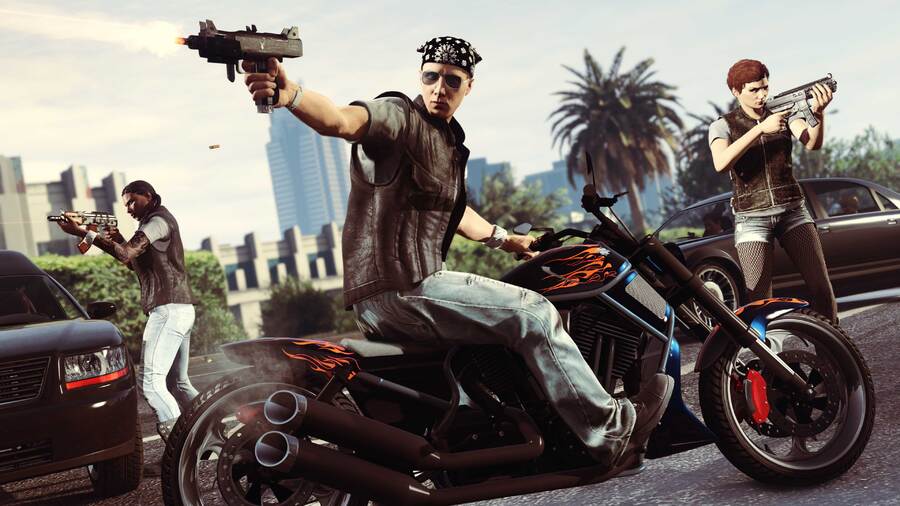 Rockstar has just dropped a load of new details regarding the PlayStation 5 version of Grand Theft Auto V — and you can read all about them by clicking this link. But there's still one important question that Rockstar hasn't properly answered: will there be any kind of upgrade path for PS4 players?
There's no mention of pricing or free upgrades in any of the material that Rockstar has sent over, so we're assuming that there probably won't be an upgrade path for GTA5 PS4 owners to follow.
It's also worth noting that GTA Online will be free for PS Plus subscribers on PS5, starting from the 15th March and lasting for three months.
Given that GTA5 is now almost a decade old — originally launching in 2013 for the PS3 — you could certainly argue that there should be an upgrade option for existing players. But at the same time, you can totally see Rockstar's business-brain thinking behind what is essentially another re-release of its most successful game. The reality is that people are going to snap this new PS5 version up even if it's selling at full price.
Pre-orders for GTA5 on PS5 go live on the 8th March, so we should know what's going on for sure next week.
Still, we've contacted Rockstar and will update this article if we hear anything.