Hands On: Is GTA 5 on PS5 Worth It?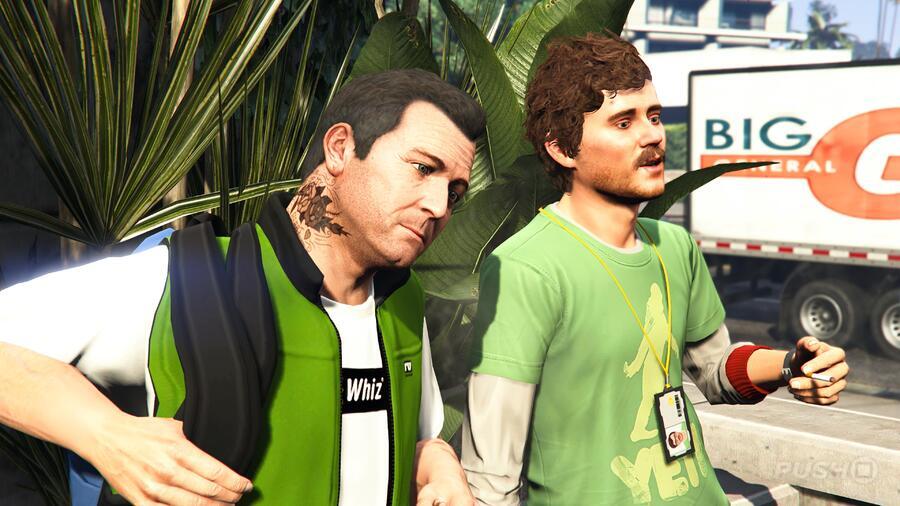 Aw sh*t, here we go again! Grand Theft Auto 5 is one of the greatest selling games of all time, shifting over 160 million copies in the decade or so since it debuted. First released on the PlayStation 3 in 2013, the game was a mainstay on software sales charts throughout the entire PS4 generation, and now it's launched on the PS5. For those of you playing on Sony's new-gen console, you'll be able to download GTA Online for free, while the single player campaign will carry an introductory cost of just £8.75/$9.99 until 14th June, 2022. But is it worth the upgrade?
Rockstar has barely touched Los Santos since it launched on PS4 in 2014. That means, regardless of whether you invested in a PS4 Pro or have been using PS5's backwards compatibility, the console version of the game has been locked at 30 frames-per-second in 1080p for the past eight years. Unsurprisingly, then, seeing the release presented at 60 frames-per-second in higher resolution is mind-blowing – even if it's not really all that impressive by modern open world standards. The developer has also added native HDR support, and while some scenes look a little too bloomy for our tastes, you can almost feel the sandbox's sun on the back of your neck.
There are three graphics options available: Fidelity has the best image quality, and appears to resolve a native 4K at a smooth 30 frames-per-second; Performance drops the resolution slightly – it's still way above the PS4 version's 1080p – but presents an equally smooth 60 frames-per-second. We tried triggering some explosions and the framerate holds well, although your mileage may vary under significant duress. The third option is Performance RT, which blends raytracing with 60 frames-per-second refresh rates, although we honestly couldn't tell much difference between the two permutations of Performance, so you may want to wait for someone with a magnifying glass to explain exactly what's going on here.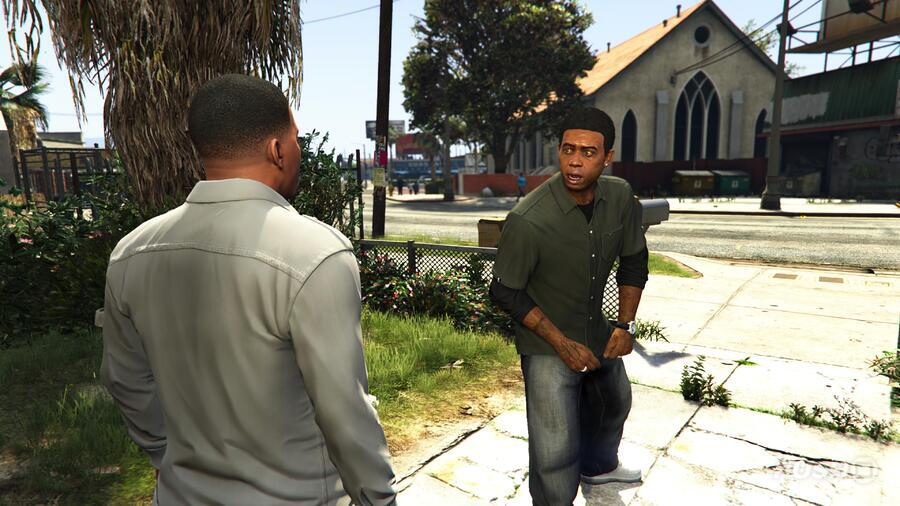 All three modes look great to our eye, although considering how slow and cumbersome GTA 5's controls can feel at the best of times, the 60 frames-per-second options are literal game changers. Aiming is significantly less sluggish, while driving through Los Santos with the new GTA Online tuning upgrades – more on those later – feels positively WipEout-esque. The game does still show its age, however: there are textures which are clearly ancient that pop up from time to time, and the character models – particularly their faces – can't cut it against contemporary releases like Horizon Forbidden West or even The Last of Us 2. Still, we're talking about a title from 2013 here.
Loading times are significantly improved, too. One neat trick is that, once you've booted the game for the first time, it skips all the annoying logos and copyright information thereafter – a 30 second saving alone. From there, we clocked 11 seconds from the main menu into the single player campaign, and just six seconds when changing characters. Booting up GTA Online still takes a little time – around 44 seconds – but the flow of the multiplayer mode is faster overall, allowing you to load in and out of key locations like the Diamond & Casino Resort significantly faster than you could before.
| Loading Time Tests | PS5 Version | PS4 Version (Backwards Compatibility) |
| --- | --- | --- |
| Main Menu to Single Player | 11 seconds | 50 seconds |
| Single Player Character Switching | 6 seconds | 17 seconds |
| Main Menu to GTA Online Freeroam | 44 seconds | 95 seconds |
As previously alluded, the only real content change between GTA 5 on PS5 and PS4 is the addition of Hao's Special Works in GTA Online, which allows you to add tuning upgrades to select vehicles to make them go faster. And these speed improvements are significant: pair it with the 60 frames-per-second performance and you can go fast. There is still quite a bit of pop-in – even when not travelling at these blistering new speeds – but we suppose not even the PS5's lightning fast SSD can prevent that.
Rockstar's done little to improve the flow of multiplayer either. A new main menu screen allows you to jump directly to featured content, but Los Santos will still prove overwhelming to newcomers, and you'll need our GTA Online guide if you're playing for the first time this week. You'll still have to wait exorbitant lengths of time for lobbies to populate, and some of the menus beggar belief really; years and years of bolting content onto a game not originally designed for it has made the entire experience a bit of a mess. While work has started on GTA 6, it could still be years away.
The single player campaign, despite being dated in some areas, is still laugh out loud funny at times, though – and it has some truly memorable moments in it. We played through a handful of our favourite missions, including the Life Invader sequence, and there's still nothing else quite like this. The open world, too, is arguably unparalleled: not even the massively anticipated Cyberpunk 2077 has a world this alive and this believable. Ultimately, it's a true testament to Rockstar's original vision that a release from 2013 still has this much character.
So, is it worth the upgrade? Well, do you like GTA 5? Aside from the PC version, this is far-and-away the best version of Los Santos you can find on console, with fast loading times, sharp visuals, and a silky smooth framerate that helps eliminate some of the original's gameplay issues – we didn't even mention the DualSense support, which is brilliantly implemented, and even captures tiny details like rain falling on your character. For the introductory offer price, it represents great value for money – even if you've paid full-price in the past. But if you've played these missions before, and you don't have any interest in GTA Online, it's going to prove a more difficult sell we suppose. The problem is, we don't think you'll be getting your GTA 6 fix for quite some time.
---
Will you be returning to GTA 5 and GTA Online on PS5 this week? If this is your first rodeo, check out our GTA Online guide, and let us know whether you'll be booking a trip to Los Santos in the comments section below.