GTA 5 on PS5 Features Three Visual Modes, Faster Loading, Enhanced Graphics, Much More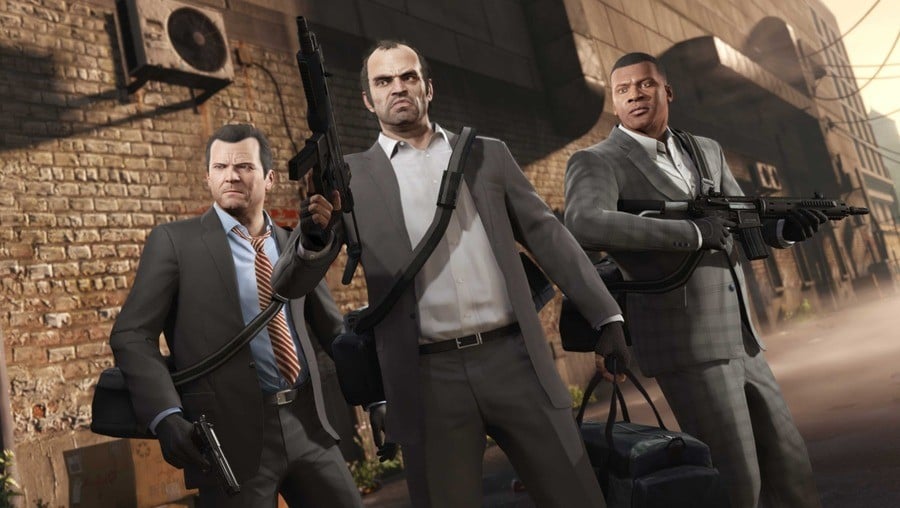 Grand Theft Auto V — and GTA Online, which will be available separately — are making the leap to PlayStation 5 a little later this month. Rockstar Games has finally given us a few details on what to expect, and it seems as though the studio has added plenty of bells and whistles.
The PS5 version of the ever-popular sandbox will feature three visual modes. You'll be able to choose from Fidelity Mode (4K with ray tracing, 30 frames-per-second), Performance Mode (upscaled 4K, 60 frames-per-second), and Performance RT (upscaled 4K with ray tracing, targeting 60 frames-per-second). On the topic of visuals, this new version will apparently benefit from all kinds of enhancements and improvements, such as a more densely populated open world, improved lighting, explosions, and more.
On PS5, haptic feedback and adaptive triggers with the DualSense controller are supported too, as is 3D audio. Faster loading times are naturally part of the deal as well. It sounds like a pretty high-effort port to us.
As for GTA Online, the PS5 version will have an overhauled on-boarding section and a tidier front end that should make for a smoother experience.
Furthermore, any progress you've made in GTA 5 and GTA Online on PS4 can be transferred over to the PS5 versions, allowing you to pick up where you left off. This is done by uploading your data to the cloud via Rockstar Games Social Club.
There's no word on an upgrade path for PS4 owners, so as of right now, it's looking like the PS5 version will cost you. We'll check with Rockstar and update if we hear any different. It's worth remembering that PS Plus members will gain access to GTA Online as part of their subscription when it launches on the 15th March, so that's something.
Are you excited for GTA 5's arrival on PS5? Tell us in the comments section below.