Gran Turismo 7's Prestige Cars to Be Dynamically Priced by Real-World Valuation Company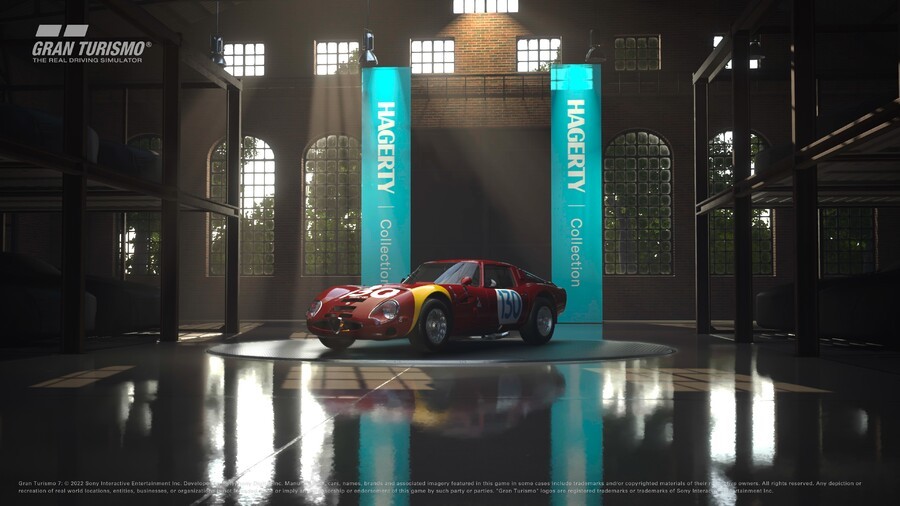 Okay, we could get behind the Elvis Presley song and even the moon landing footage, but this is just weird. Gran Turismo 7's prestige vehicles, Legend Cars, will have their in-game prices dynamically altered by real-world insurance and valuation specialists, Hagerty. This means, as the price of a specific model changes in real-life, those fluctuations will be reflected in-game.
You'll find Hagerty branding all over the virtual dealership that houses the Legend Cars, and even company CEO McKeel Hagerty will make a cameo. The idea is that the in-game prices – which range anywhere from 150,000 Credits to 20,000,000 Credits – will rise and fall in lockstep with their real-world counterparts. We think this is innocent, but given the news on the release's controversial microtransactions, it doesn't take a cynic to start raising eyebrows.
Even more weirdly, if you're a member of the Hagerty Drivers Club, you can redeem a voucher granting you a free car from the Legend Cars dealership – complete with an exclusive livery. Look, we understand that promotional crossovers are part-and-parcel with Gran Turismo, but this one seems a bit OTT to us.