Fortnite's Fast-Paced No Building Mode Could Be a Permanent Addition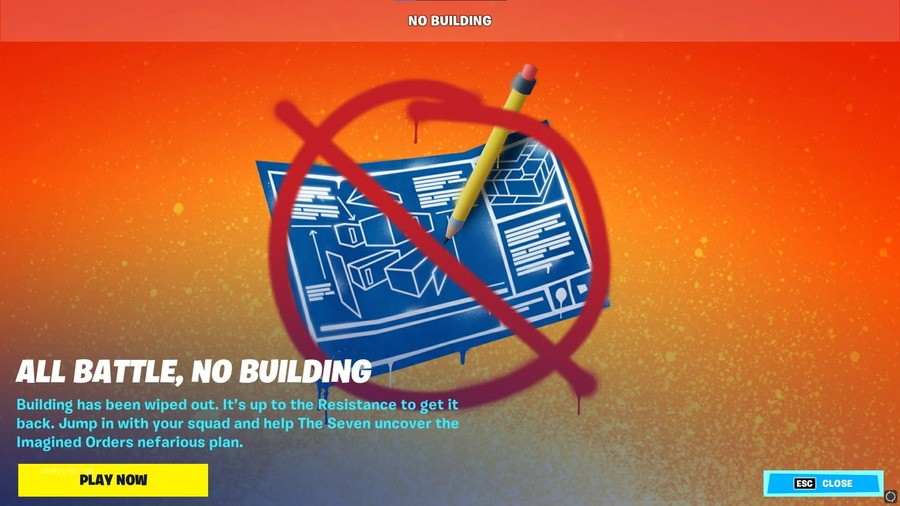 Those of you who've played the new Fortnite season will surely agree that it's great. Many of you may have a passionate distaste for service games, but the way Epic has made minor tweaks to the Battle Royale's core gameplay to give it a rapid, action-packed pace is to be applauded. Of course, traditional construction mechanics are scheduled to return soon.
Or are they? Well, it looks like the developer has been laying the foundations for an alternative Fortnite experience. A data miner has uncovered new code in the game which points to an all-new playlist: No Builds Battle Royale. You'll be able to play Solo, Duos, or Trios with building disabled. Further proof comes by way of fresh tooltips, which refer to "modes where building is enabled".
Plenty of people still like the building gameplay, of course, but personally we're enjoying this new season without it. If it does become a permanent addition – which, let's face it, is almost certain right now – then we reckon we'll probably play with the feature disabled for the foreseeable future. How about you?