Beware robo-spiders in Namco classic Dangerous Seed on PS4, Switch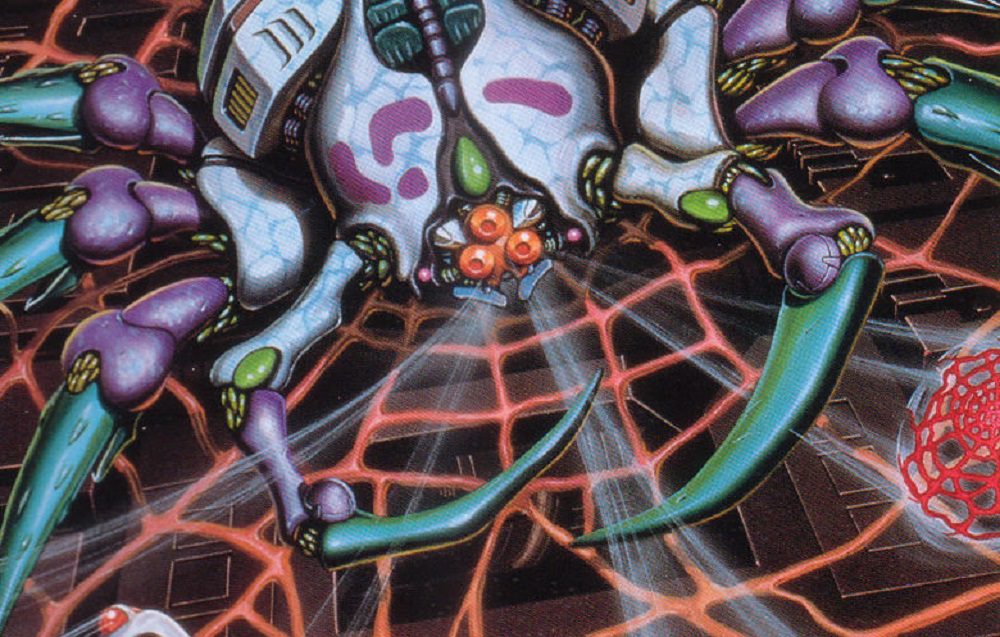 Call the robo-exterminator!
Here's a literal blast from the past — This week's Arcade Archives entry is quite the memory among arcade fans of a certain age. Namco's bug-blasting shmup Dangerous Seed has been re-released by Hamster, and is now available to download on PS4 and Nintendo Switch.
Released in arcades back in 1989, (before later being ported to Sega Mega Drive), Dangerous Seed is a vertically scrolling shmup released during the glory years of the initial shmup surge of the late-'80s and early-'90s. While the market was already somewhat inundated with shmup titles, Dangerous Seed brought a couple of fun features to the table that helped it stand out from its contemporaries.
First up is a neat mechanic that sees the player switch between three different ships every time they lose a life, with each vessel kitted out with their own individual weapons and specs. Secondly, Dangerous Seed was particularly memorable thanks to its creepy insect-based battalion of baddies. Spiders, beetles, scorpions, moths, ants, and various other creepy-crawlies are kitted out with metallic armor and meaty firepower, determined to bring an end to your underdog resistance.
Dangerous Seed is available to download now on PS4 and Nintendo Switch, priced at around $8. You can check out the hi-octane pew-pew action below, courtesy of YouTuber World of Longplays.
Source link