BAFTA Games Awards nominees include Returnal, Deathloop, It Takes Two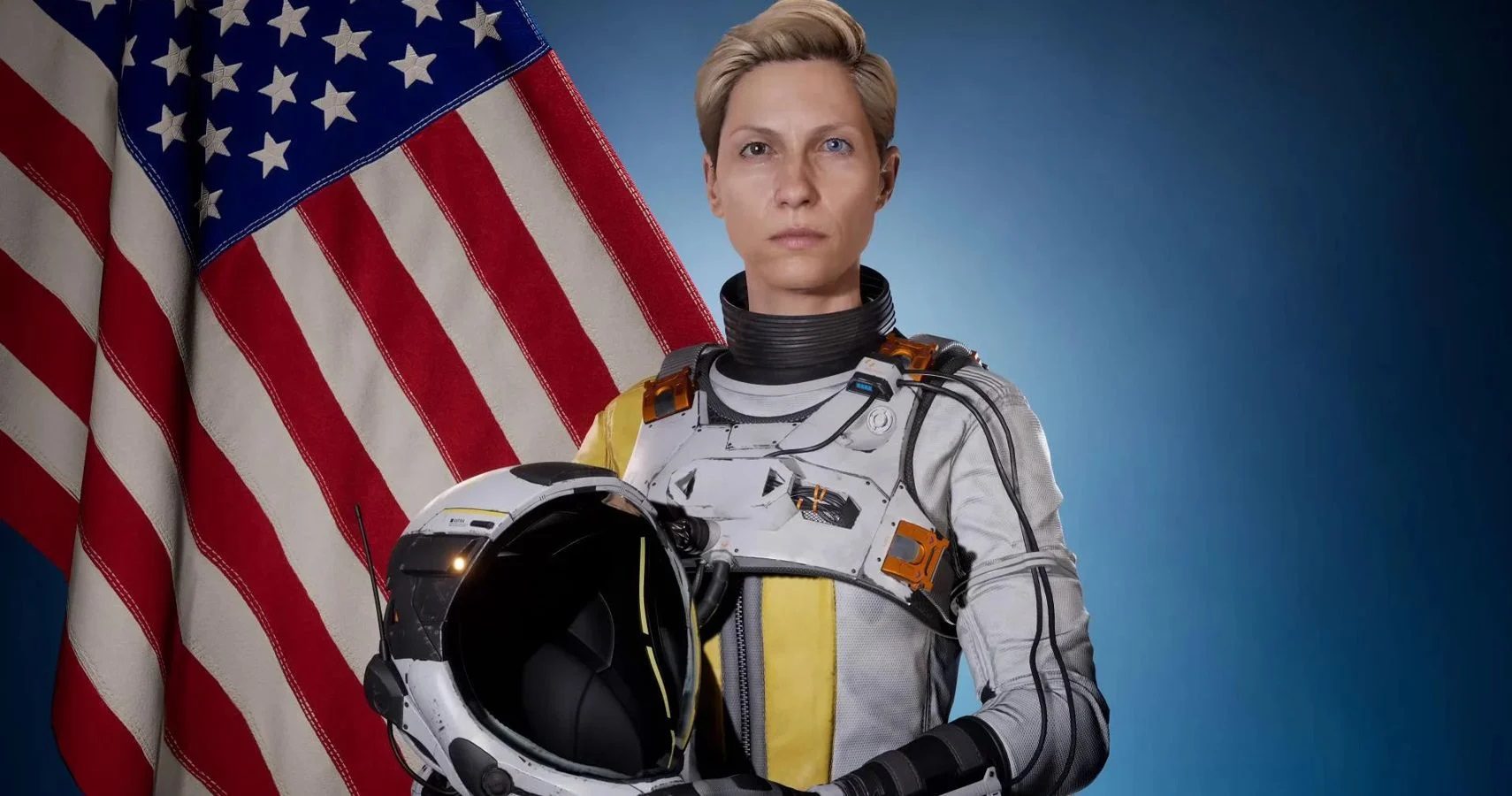 Eight nominations for Housemarque's epic
We're into the second wave of Game of the Year gongs for 2021. Earlier this week saw gongs handed out at the annual DICE Awards, and yesterday saw the British Academy of Film and Television Arts unveil its nominees for this year's iteration of the BAFTA Games Awards, scheduled for April 7.
Among a litany of excellent releases from gaming's past year, it is Housemarque's bullet-hell roguelike Returnal with the most to gain, having received a lofty eight nominations in categories including Best Game, Original Property, Narrative, Game Design, and Music. Also putting in an appearance is EA's multiple Game of the Year winner It Takes Two, which will be looking to add a third "Best of" to its previous accolades, scored at The Game Awards and The DICE Awards.
Also in the running amongst the 16 BAFTA categories are Arkane's chrono-shooter Deathloop, Playground's gorgeous racer Forza Horizon 5, and Insomniac's fuzzy adventure Ratchet and Clank: Rift Apart. Showing out for the little guys is Daniel Mullins' creepy Inscryption, Acid Nerve's excellent Death's Door, and Witchbeam's viral hit Unpacking.
The full list of nominees for the BAFTA Games Awards is as follows:
Best Game
Deathloop (Arkane Studios)
Forza Horizon 5 (Playground Games)
Inscryption (Daniel Mullins)
It Takes Two (Hazelight Studios)
Ratchet and Clank: Rift Apart (Insomniac Games)
Returnal (Housemarque)
EE Game of the Year (Public Vote)
Deathloop (Arkane Studios)
The Forgotten City (Storyteller)
It Takes Two (Hazelight Studios/EA)
Metroid Dread (Mercury Steam/Nintendo)
Unpacking (Witch Beam)
Chicory: A Colorful Tale (Greg Lobanov)
British Game
Alba: A Wildlife Adventure (ustwo Games)
Death's Door (Acid Nerve)
Fights In Tight Spaces (Ground Shatter)
Forza Horizon 5 (Playground Games)
Overboard (Inkle Studios)
Sable (Shedworks)
Evolving Game
Among Us (Innersloth)
Animal Crossing: New Horizon (Nintendo)
Apex Legends (Respawn Entertainment)
Disco Elysium (ZA/UM)
Fortnite (Epic Games)
No Man's Sky (Hello Games)
Debut Game
The Artful Escape (Beethoven & Dinosaur)
Eastward (Pixpil)
The Forgotten City (Modern Storyteller)
Genesis Noir (Feral Cat Den)
Maquette (Graceful Decay)
TOEM (Something We Made)
Technical Achievement
Forza Horizon 5 (Playground Games)
Hitman 3 (IO Interactive)
Psychonauts 2 (Double Fine)
Ratchet and Clank: Rift Apart (Insomniac Games)
Resident Evil Village (Capcom)
Returnal (Housemarque)
Original Property
Deathloop (Arkane Studios)
Death's Door (Acid Nerve)
Inscryption (Daniel Mullins)
It Takes Two (Hazelight Studios)
Returnal (Housemarque)
Unpacking (Witch Beam)
Narrative
It Takes Two (Hazelight Studios)
Life Is Strange: True Colours (Square Enix)
Marvel's Guardians of the Galaxy (Square Enix)
Psychonauts 2 (Double Fine)
Returnal (Housemarque)
Unpacking (Witch Beam)
Music
Deathloop (Arkane Studios)
Far Cry 6 (Ubisoft Toronto)
Halo Infinite (343 Industries)
Psychonauts 2 (Double Fine)
Ratchet and Clank: Rift Apart (Insomniac Games)
Returnal (Housemarque)
Multiplayer
Back 4 Blood (Turtle Rock)
Call of Duty Vanguard (Sledgehammer Games)
Forza Horizon 5 (Playground Games)
Halo Infinite (343 Industries)
Hell Let Loose (Black Matter)
It Takes Two (Hazelight Studios)
Game Design
Deathloop (Arkane Studios)
Forza Horizon 5 (Playground Games)
Inscryption (Daniel Mullins)
It Takes Two (Hazelight Studios)
Ratchet and Clank: Rift Apart (Insomanic Games)
Returnal (Housemarque)
Family
Alba: A Wildlife Adventure (ustwo Games)
Chicory: A Colorful Tale (Greg Lobanov)
Forza Horizon 5 (Playground Games)
Mario Party Superstars (Nintendo)
Ratchet and Clank: Rift Apart (Insomniac Games)
Unpacking (Witch Beam)
Audio Achievement
The Artful Escape (Beethoven & Dinosaur)
Call of Duty: Vanguard (Sledgehammer Games)
Deathloop (Arkane Studios)
Halo Infinite (343 Industries)
Marvel's Guardians of the Galaxy (Square Enix)
Returnal (Housemarque)
Artistic Achievement
The Artful Escape (Beethoven and Dinosaur)
It Takes Two (Hazelight Studios)
Psychonauts 2 (Double Fine)
Ratchet and Clank: Rift Apart (Insomniac Games)
Resident Evil Village (Capcom)
Returnal (Housemarque)
Animation
Call of Duty: Vanguard (Sledgehammer Games)
It Takes Two (Hazelight Studios)
Kena: Bridge of Spirits (Ember Lab)
Life Is Strange: True Colors (Square Enix)
Psychonauts 2 (Double Fine)
Game Beyond Entertainment
Alba: A Wildlife Adventure (ustwo Games)
Before Your Eyes (Goodbye World)
Chicory: A Colorful Tale (Greg Lobanov)
Game Builder Garage (Nintendo)
It Takes Two (Hazelight Studios)
Psychonauts 2 (Double Fine)
Source link